Tourism HR Canada extends free emerit training until July 31
Monday, June 29 2020 03:00 PM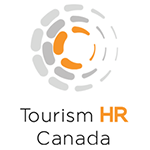 Tourism HR Canada will continue to offering its entire emerit online course catalogue free of charge until July 31. Those who sign up for courses by that date will have access to the training modules until December 31.
The free courses can assist with ongoing training needs. They provide people whose jobs have been adversely affected by COVID-19 an opportunity to enhance or learn additional skills.
Access your free emerit courses.
Program registrants will be invited to participate in a Tourism HR Canada survey to gain feedback on training programs currently being accessed. The survey will help to identify successes and areas for improvement, and understand participants' expectations in their online training experiences.