Travel trade provides a way to promote your business to the North American and overseas markets in a strategic and cost-effective manner. Working within this market requires patience and willingness to ensure that you are providing the best possible experience for both the end consumer and the travel professional along the way.
Below are basic definitions and requirements to start working with travel trade.
---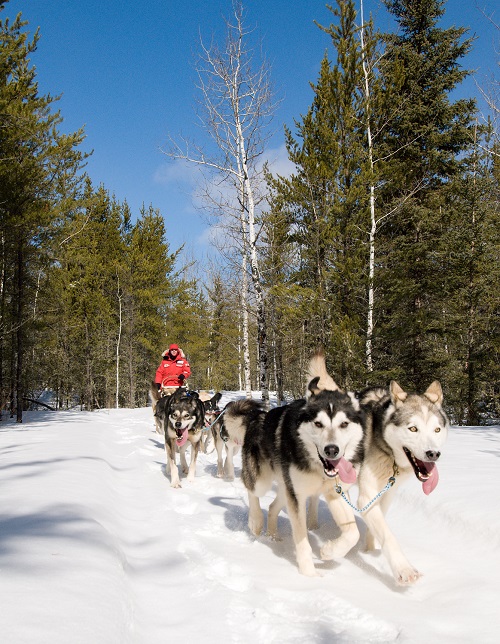 What is Travel Trade?
Travel trade is the buying and selling of travel products that are either sold directly to consumers or to other tour operators and buyers. It is a distribution network for travel. Products include accommodations, attractions, transportation, food and beverage, etc. Suppliers pay commission levels between 20 and 30 per cent to the buyer on a per-booking basis.
What is a Buyer?
A buyer is a tour operator seeking to add a supplier's tourism product or service to an existing package and product offering.
What is a Tour Operator?
A tour operator is a business that employs people to design, develop, manage, market and execute packaged travel and tours to a variety of destinations. Tour operators sell travel products through travel agencies or directly to consumers. They typically receive 20 per cent of the advertised or retail price of the travel product.
What is a Receptive Tour Operator (RTO)?
A receptive tour operator is a wholesaler that specializes in particular destinations, providing services at the destination to group travel organizers and tour operators. An RTO receives 30 per cent of the advertised or retail price of the travel product.
What is a Supplier?
A supplier is a company or individual that provides the actual travel product, such as an accommodation, organized activity, transportation or attraction to a tour operator.
How to know if your business is export ready
Once you as a supplier have made the decision to work with travel trade, the next step is to determine whether your product is export ready. The following list outlines mandatory criteria that are expected when working with travel professionals in this market segment.
Have you been in business for at least two years with a proven track record of safe and professional operation?


Can you guarantee price and capacity 12-18 months ahead of guest arrival?


Can you provide suitable collateral and detailed descriptions for sales and marketing tools? Do you have high-resolution images you can provide?


Do you have adequate liability insurance (minimum of $2 million)?


Are you willing to return deposits? Do you have a flexible cancellation policy?


Do you have waivers in place that your guests are required to fill out (for their safety and for yours)?


Are you prepared to pay the trade for their efforts? Commission levels range between 20 and 30 per cent paid on a per-booking basis.


Are you willing to invoice for billings and accept vouchers?


Can you provide what is promised in your product description?


Are you willing to invest in the travel trade for the long-run (minimum of three years)?


Are you willing to host familiarization (FAM) tours and site inspections?


Can you be reached year-round or by phone or email? Suppliers must be able to provide confirmation of booking arrangements within 24 hours.
---