Saskatchewan Provincial Parks
Friday, April 24 2020 10:00 AM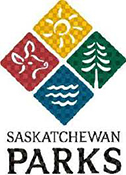 Provincial parks will be open to vehicle traffic and for limited day use on May 4 to support limited activities that can maintain physical distancing recommendations, such as fishing, hiking and mountain biking. Boat launch access will be available beginning May 4.
All public and private campgrounds will remain closed to overnight camping until June 1, 2020. At that time, only Saskatchewan residents will be allowed to camp or visit Saskatchewan provincial parks.
SaskParks urges people to follow social distancing practices and take necessary precautions to reduce the spread of COVID-19.
Before May 4, provincial parks are closed to the public. While park offices are closed, staff are still available by phone (1-800-205-7070) or email (parks.info@gov.sk.ca) to answer questions.You can also visit saskparks.com for more information.
For the most up-to-date information on 2020 reservations and camping season, please review the Provincial Parks FAQ page.