Registration open for TIAC Capacity Building Workshops
Monday, November 23 2020 11:00 AM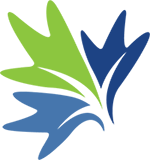 The Tourism Industry Association of Canada (TIAC) continues its pan-Canadian, capacity-building Elevating Canadian Experiences workshop series that supports small and medium-sized businesses in rural and secondary markets.
Tourism Saskatchewan, in partnership with TIAC and the City of Melfort, will co-host two province-wide online workshops on November 26 and December 3. Additional partners include the Culinary Tourism Alliance and Twenty31 Consulting.
Designed for industry partners, small and medium-sized tourism operators and other tourism organizations, these workshops will address capacity building and strategy development, with a focus on the following:
Support for winter and shoulder season development

– Canada is renowned for its winters; however, only one per cent of activities are winter-based, which creates challenges for tourism operators trying to optimize the use of talent and capital investments.

Support for culinary tourism development

– Approximately one-fifth of spending by international travellers in Canada is on food and beverage. By increasing visitor demand for local food and drink, food tourism contributes to the long-term sustainability of local agriculture, food systems, communities and culture.
Register for one or both workshops. Space is limited; early registration is encouraged.
Contact the following with additional questions or inquiries: