New outfitting guidelines issued in Re-Open Saskatchewan Plan
Wednesday, May 20 2020 10:00 AM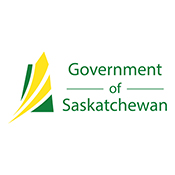 The Government of Saskatchewan outlined Phase 2 of the Re-Open Saskatchewan Plan, which includes the addition of Outfitting Guidelines.
Beginning May 15, owners and employees of outfitting operations are allowed to travel to outfitting camps, including those in the Northern Saskatchewan Administrative District (NSAD), to prepare for the outfitting season and secure the premises. Operators must comply with the requirements of the public health order, including the travel restrictions within the NSAD.

Outfitters operating south of the NSAD that are not impacted by northern travel restrictions may begin operations starting on May 15 subject to the guidelines in the Reopen Saskatchewan Plan.
Phase 2 officially begins on May 19. Business that will be able to re-open include:
Retail businesses

Shopping malls

Select personal services (hairstylist/barber, registered massage therapist, acupuncturist and acupressurist)

Public markets and farmers' markets
Guidelines for businesses and industries provide specific information to follow.