Canada Emergency Response Benefit extended to part-time and seasonal workers
Thursday, April 16 2020 02:00 PM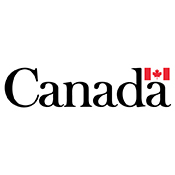 The Government of Canada announced expanded eligibility for the Canada Emergency Response Benefit (CERB).

The CERB provides temporary income support for up to 16 weeks to workers who lose income due to the COVID-19 pandemic. The benefit applies to wage earners, as well as contract workers and self-employed individuals ineligible for Employment Insurance (EI).

Amendments to the program allow people to earn an additional $1,000 per month while collecting the CERB. Eligibility has been extended to seasonal workers whose EI has ended and regular seasonal positions suspended due to the COVID-19 pandemic.

More details about these and other changes will posted on the CERB portal.