Details available for Saskatchewan Small Business Emergency Payment
Monday, April 13 2020 03:30 PM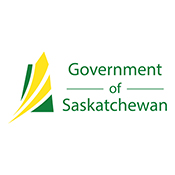 Saskatchewan small businesses will receive additional provincial support to help deal with current COVID-19 challenges through the new Saskatchewan Small Business Emergency Payment (SSBEP). The program is operated by the Saskatchewan Ministry of Finance.

Financial support, in the form of one-time grants, will be provided to small- and medium-sized businesses that have temporarily closed or curtailed operations due to the COVID-19 pandemic. Payments can be used for any purpose, including ongoing fixed costs or post-pandemic reopening expenses.
Grants will be paid to eligible businesses based on 15 per cent of monthly sales revenue in the months of April 2019 or February 2020. The maximum amount available is $5,000.
View eligibility criteria, benefits, application documents and additional information.