SaskAlert App assures up-to-date COVID-19 information
Thursday, April 09 2020 08:00 AM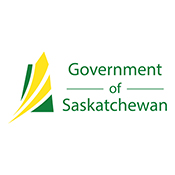 The Saskatchewan Public Safety Agency is urging Saskatchewan residents to download the SaskAlert App to receive accurate and timely details about COVID-19.

The app provides critical information to help protect individuals and families. Users have options for receiving public emergency alerts for the entire province, or for a specific municipality or First Nation. The app can target residents in a geographic area with alerts for that region.

In case of an emergency, a tone will sound, similar to receiving a normal text message notification. This will occur even if the app is closed. Individuals can then open the app to find information on the emergency and instructions on any required actions.