Government of Saskatchewan announces emergency support program for small businesses
Thursday, April 09 2020 03:30 PM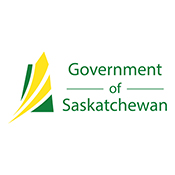 Saskatchewan small businesses will receive additional provincial support to help deal with current COVID-19 challenges through the new Saskatchewan Small Business Emergency Payment (SSBEP).

Financial support, in the form of one-time grants, will be provided to small- and medium-sized businesses that have temporarily closed or curtailed operations due to the COVID-19 pandemic. Grants will be paid based on 15 per cent of a business' monthly sales revenue, to a maximum of $5,000.

Further details about the program and application process will be available on April 13.