Tools for Saskatchewan Residents to Access COVID-19 Information
Wednesday, April 08 2020 09:00 AM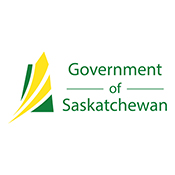 The Government of Saskatchewan has a number of resources for the public to access information and support during the COVID-19 pandemic.

Healthline 811
Replacement of the 811 system in March expanded capacity to handle 900 concurrent callers and added a callback feature providing an unlimited number of callbacks. More than 250 additional staff have been trained to receive calls on the expanded system.

Saskatchewan Public Safety Agency toll-free line
The Saskatchewan Public Safety Agency toll-free line, 1-855-559-5502, is available 24-7. It is designed for callers who have non-health specific questions about the COVID-19 pandemic. The toll-free line is able to receive and co-ordinate alleged violations of mandatory public health orders. Non-compliance concerns can also be submitted using an online form.

COVID-19 Health System Information
Saskatchewan.ca/COVID19 is the online resource for COVID-19 information. Since its launch, the website has received over 4 million visits.

The Saskatchewan Health Authority's Self-Assessment Tool helps people determine if they need a referral for COVID-19 testing. Email inquiries can be sent to COVID19@health.gov.sk.ca. Users can expect a response within 24 hours.
Single Point of Contact for Donations and Supplies
Individuals, businesses, manufacturers and organizations offering to donate or manufacture supplies can contact procurement@gov.sk.ca.