Federal wage subsidy for businesses to be extended to December
Friday, November 06 2020 03:00 PM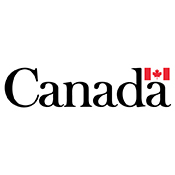 The federal government is extending the Canada Emergency Wage Subsidy (CEWS) program to December of this year. The program covers 75 per cent of wages, up to a weekly maximum of $847, for workers at eligible companies and non-profits affected by the economic slowdown caused by the COVID-19 pandemic.

Resources can be found on CRA's Canada Emergency Wage Subsidy web page, including the Frequently asked questions - Canada Emergency Wage Subsidy and the Canada Emergency Wage Subsidy application guide. The CRA also encourages employers who haven't already done so to sign up for My Business Account or Represent a Client, as well as for Direct deposit.
On October 9, the federal government announced its intention to extend the Canada Emergency Wage Subsidy until June 2021, which would continue to protect jobs by helping businesses keep employees on the payroll and encouraging employers to re-hire their workers. The subsidy would remain at the current subsidy rate of up to a maximum of 65 per cent of eligible wages until December 19, 2020. This measure is part of the government's commitment to create over 1 million jobs and restore employment to the level it was before the pandemic.