Supports for outfitters and other seasonal businesses announced
Monday, May 04 2020 10:30 AM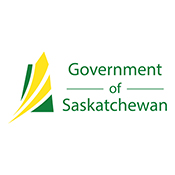 The Government of Saskatchewan announced new supports for northern outfitters and businesses operating in provincial parks. Amendments to the Saskatchewan Small Business Emergency Payment Program (SSBEP) ensure that these small businesses are eligible for grants up to $5,000.
The $50 million SSBEP provides financial support, in the form of one-time grants, to small- and medium-sized businesses that have temporarily closed or curtailed operations due to the COVID-19 pandemic. Grants are based on 15 per cent of a business' monthly sales revenue, to a maximum of $5,000.
Payments can be used for any purpose, including paying fixed costs or expenditures related to re-opening the business following the pandemic. Eligible seasonal businesses that have previously applied should reapply.
The SSBEP expansion is in addition to measures taken by the Ministry of Environment to waive lease fees for outfitters for the 2020 season and provide flexible licensing arrangements for those suspending outfitting activities.
Review eligibility requirements and application details. Apply on or before July 31, 2020.