Government of Saskatchewan lifts travel restrictions in the northwest
Thursday, June 04 2020 10:00 AM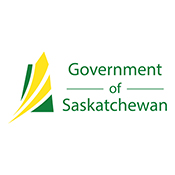 The Government of Saskatchewan announced that effective June 8, the public health order restricting travel for northwest Saskatchewan will be lifted. Travel in and out of the northwest region, and between communities, will be allowed.

Phases 1 and 2 of the Re-Open Saskatchewan plan will also be permitted in the Northern Village of La Loche. All other communities within the northwest are currently in Phases 1 and 2.

For the entire northwest, outdoor gatherings may increase to 20 people. Indoor gatherings must remain limited to 10 people. A two-metre separation is to be maintained both indoors and outdoors.

Phase 3 of Re-Open Saskatchewan is delayed until further notice across all of the northwest region.