Provincial parks campsite reservation launch on hold
Thursday, April 02 2020 03:15 PM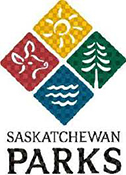 In response to the COVID-19 pandemic, Saskatchewan Provincial Parks is delaying the 2020 campsite reservation launch until further notice.

Sask Parks will assess the situation in the upcoming weeks and provide an update. Campers will be given sufficient notice about revised campsite reservation dates to ensure ample time for planning.

For the latest information, visit saskparks.com.

Sask Parks will continue to monitor the COVID-19 situation closely and will follow the advice of health officials to adjust our business practices as needed.