Indigenous Tourism Association of Canada launches stimulus measures
Wednesday, April 01 2020 11:00 AM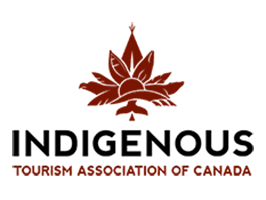 The Indigenous Tourism Association of Canada (ITAC) has rewritten its business plan for the upcoming fiscal year in response to the negative impacts of COVID-19 on the global tourism industry. The revised 2020-21 ITAC Action Plan will see Indigenous partner associations and members benefit through stimulus development grants, starting with a revised investment of approximately $1.175 million in eligible Indigenous tourism businesses.

ITAC has created the COVID-19 Development Stimulus Fund, dedicated to addressing the impact of COVID-19 on Indigenous tourism businesses by effecting positive change. The program will help businesses to prepare for future tourism seasons by focusing on strategies to increase market awareness, achieve business growth and train qualified staff. Click here for more information or to start an application.

ITAC is waiving membership fees for 2020-2021. Members who have already paid their fees for the current year will have their membership extended to 2021-2022.