Saskatchewan Tourism Sector Support Program renewed
Thursday, February 25 2021 08:00 PM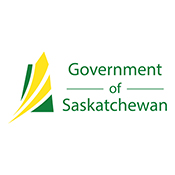 The Government of Saskatchewan announced today the renewal of the Saskatchewan Tourism Sector Support Program (STSSP). The program offers relief to tourism businesses that suffered losses of 30 per cent or more revenue as a result of the COVID-19 pandemic between October 1, 2020 and September 30, 2021.
The STSSP offers a one-time, non-repayable emergency payment to eligible tourism operators in the hospitality and event/attraction industries. For the accommodation sector and large event facilities, payments will range from $10,000-$50,000, depending on sales revenue. For attraction, tour or event operators with ongoing fixed costs, the payment range is $7,500-$15,000.
The STSSP application period runs from March 8-April 30, 2021. It is expected the extension will provide approximately $15 million in support.
For more information on the STSSP 2, visit www.saskatchewan.ca/tourism-sector-support, call 1-800-667-6102 or email stssp@gov.sk.ca.