Saskatchewan Economic Development Alliance offers funding programs
Tuesday, July 21 2020 03:00 PM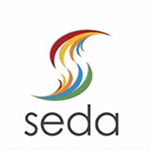 The Saskatchewan Economic Development Alliance is offering training through its Destination Creation Program. Businesses can apply to the Canada-Saskatchewan Job Grant to subsidize these training costs.

The new Re-Open Saskatchewan Training Subsidy Program can also be accessed to cover the training costs. The application deadline is July 31.

These programs are open to employees – not self-employed entrepreneurs, municipalities or non-government organizations. Businesses must apply for the training programs on behalf of their employees. Applicants simply have to explain how it would help their business thrive and/or recover post-COVID.

The Canada-Saskatchewan Job Grant reimburses two-thirds of training costs, while the Re-Open Saskatchewan Grant covers 100 per cent.

Training must occur within four months of application approval. The Destination Creation Program will be offered monthly, based on demand.