Marketing and Event Partnership Program
Wednesday, March 17 2021 02:30 PM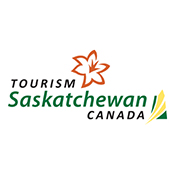 UPDATE: The Spring 2021 intake of the Marketing and Event Partnership Program is now closed.
The Marketing and Event Partnership Program (MEPP) is now taking applications from Saskatchewan-based tourism-focused business and organizations. MEPP provides businesses and organizations opportunities to partner with Tourism Saskatchewan in the promotion of tourism products, services, attractions and events to audiences within and outside of the province.
Support is available to create or update digital assets, such as websites and e-commerce portals, and to expand social media marketing. Support is also available for market research through approved sources. Research Projects require consultation with Tourism Saskatchewan prior to submission. Traditional marketing tactics that are part of a full marketing plan will also be considered.
The program is competitive and application-based. Approved partners may receive up to $15,000 in support.
Applicants are required to fill out a questionnaire to help Tourism Saskatchewan better understand their business marketing needs. The questionnaire must be returned by April 9, 2021. After review of the questionnaire, a link to the applications forms will be provided .
Program guidelines and the questionnaire can be found on Tourism Saskatchewan's industry website. For more information, email mepp@tourismsask.com.