Participate in COVID-19 Tourism Workforce Impact Survey
Monday, June 15 2020 01:30 PM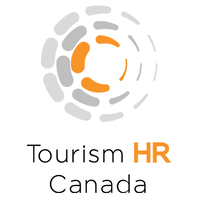 Tourism HR Canada has launched a COVID-19 Tourism Workforce Impact Survey to assist the recovery of the nation's tourism sector. The data collected will help Tourism HR Canada to:
Determine how deeply the workforce has been affected by COVID-19

Assess the effect of government programs like the Canada Emergency Wage Subsidy and Regional Relief and Recovery Fund in mitigating the effects of COVID-19

Identify the capacity of tourism businesses to reopen, rehire and recover as restrictions are lifted

Identify the extent to which tourism businesses understand the protocols and policies they are being asked to implement in order to reopen

Augment other research and data collected through various means, including new data from Statistics Canada
The

COVID-19 Tourism Workforce Impact Survey

will be live until June 26. A

French

version is also available.