Application period for renewed Saskatchewan Tourism Sector Support Program begins March 8
Tuesday, March 09 2021 04:00 PM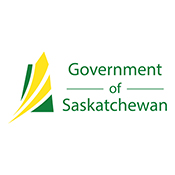 The renewed Saskatchewan Tourism Sector Support Program (STSSP) offers relief to tourism businesses that suffered severe losses due to the COVID-19 pandemic. The STSSP application period opens on March 8 and concludes April 30, 2021.
The STSSP offers a one-time, non-repayable emergency payment to eligible tourism operators in the hospitality and event/attraction industries. For the accommodation sector and large event facilities, payments will range from $10,000-$50,000, depending on sales revenue. For attraction, tour or event operators, the payment range is $7,500-$15,000.
Detailed information and comprehensive Q&A documents are available for the two funding streams:
Application forms and relevant instructions are now available. Applications will be processed on a first-come, first-served basis. Completed applications with all of the required attachments will be given priority. Businesses that are non-compliant with public health orders will not be eligible to receive support under this program.
For additional information, visit the website, call 1-800-667-6102 or email stssp@gov.sk.ca.