Apply by November 15 for Marketing and Event Partnership Program
Wednesday, November 04 2020 01:30 PM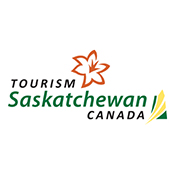 Tourism Saskatchewan's Marketing and Event Partnership Program provides Saskatchewan-based, tourism-focused businesses and organizations with opportunities to partner with Tourism Saskatchewan.
The application-based program supports the promotion of tourism products, services, attractions and events to audiences within and outside of the province, and the creation of quality content marketing assets. Strategies include digital and traditional marketing tactics that target key visitor markets identified by Tourism Saskatchewan.
Support is available to create or update digital assets, such as websites and e-commerce portals, and expand social media marketing. Support is also available for market research, through approved sources. Research projects require consultation with Tourism Saskatchewan prior to submission.
The program merges the follow programs previously offered by Tourism Saskatchewan: Co-operative Advertising Program (CAP), Content Development Program, Marketplace Fund, and Community and Marquee Annual Tourism Event Programs.
Approved applicants can receive up to $20,000, of which a minimum of $5,000 must be directed toward digital marketing/online marketing development.
The application period ends on November 15. Activities must take place before July 15, 2021.
Program inquiries can be directed to Nathan Morrison at 306-787-5525, nathan.morrison@tourismsask.com.