Tourism Saskatchewan offers free online workshops
Friday, July 03 2020 02:00 PM
Tourism Saskatchewan is offering a free online workshop series that addresses timely topics and provides valuable resources for industry. Upcoming sessions include the following:
Tuesday, July 7, 3:00 pm, "Ramping up as the curve flattens: Adapting your business and staff to customer expectations." Presented by Eva Gutsche (pictured left), owner of STEM Consulting & Marketing Inc., this one-hour webinar will show how tourism businesses can stay connected to customers, prepare for recovery, and attract new business through effective sales strategy.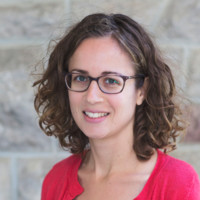 Thursday, July 9, 1:30 pm, "Controlling for COVID with Confidence: Thinking beyond the mask and hand sanitizer to develop effective safety precautions." This one-hour webinar, presented by Robyn Reist (pictured right), Senior Specialist, Occupational Health & Safety at RCH Consulting Ltd., gives tourism operators information to ensure a safe environment for their employees and customers. This webinar is part of our partnership with Tourism Saskatoon to bring their Community Commitment initiative to tourism businesses across the province.

Tuesday, July 14, "Understanding local markets." Presenter Jonathan Potts, Executive Director, Marketing and Communications, Tourism Saskatchewan.

Tuesday, July 28, "Building a digital strategy." Presenter Kit Hillis, Business Development Manager at Zu.
For more information, please contact Kari Burgess, Workforce Development Consultant, Saskatchewan Tourism Education Council (STEC) at (306) 933-5913 or kari.burgess@tourismsask.com.