Destination Canada invests in provincial and territorial marketing organizations
Tuesday, June 02 2020 09:00 AM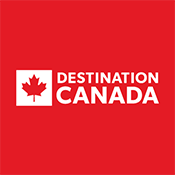 Destination Canada (DC), the country's national tourism marketing body, announced a new partnership with provincial and territorial marketing organizations to promote local businesses and encourage Canadians to discover experiences in their own backyard.
Over the next 18 months, DC will invest $30 million in the partnership that will support the recovery of local economies. The funds are being redirected from the budget for DC's existing international marketing program, which is on-hold due to the COVID-19 pandemic.
Each province will assess the best distribution of funds, considering a number of factors, including: local and regional COVID-19 circumstances; infrastructure in place to safely host visitors; and the willingness of communities to welcome back travellers. All efforts undertaken by provincial and territorial partners will adopt a theme that supports Destination Canada's national brand – Canada. For Glowing Hearts.