Lawrence Joseph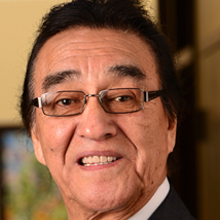 Chief Lawrence Joseph was born on Big River First Nation. He earned a Business Administration Certificate from the Prince Albert Business College and went on to study social work, psychology and sociology at the Universities of Regina and Saskatchewan.
He served in the Royal Canadian Army 44th Battery, was a civilian instructor with the National Defense Department and received the Queen's Commission in the Royal Canadian Air Force Reserves.
Joseph was employed with the federal government for 30 years and received the Governor General's Medal for public service. He served a number of elected positions in the public service sector.
In 1997, Joseph was elected Fourth Vice-Chief of the Federation of Saskatchewan Indian Nations (FSIN), a role that he served for several terms. In 1998-99, he also accepted responsibility for the federation's justice commission, which includes Saskatchewan Indian Gaming and Licensing (SIGL). He was elected FSIN Chief in 2006.
---